">
Covid-19 took the world by surprise and created chaos for businesses large and small. Even though most of the business world was shaken by this outbreak, many have managed to pivot somewhat successfully and continue to offer their services despite the pandemic. Others have learned to adapt their work situations while those struck most unfortunately, completely stopped working.
But even in the wake of the Covid-19 confusion, there are many businesses that have not altered their plans to relocate to Texas. These companies saw potential that the Lone Star state offered before the global pandemic and continue to do so even amid the ongoing turmoil. The Austin Business Journal reports that Texas has more expansions and relocations in the pipeline than before Covid-19 hit as stated by a top economic development official. And the executive director of Economic Development and Tourism, Adriana Cruz puts that number to 196 active relocation or expansion projects happening for the state.
Much of this activity, not surprisingly, has been from both the East and West Coasts where the costs of keeping businesses up and running have been astronomical to say the least. In contrast, Texas offers a much more affordable landscape, cost of living, tax benefits, and an overall pro business environment.
Of course, top among businesses deciding to move to Texas is Tesla's announcement to set up its gigafactory in Austin. Following in the footsteps of the 2017 move made by Toyota when the automotive giant moved its headquarters to Plano, the Tesla project alone is projected to recruit 5,000 workers.
Tesla paid $97 million for the 2,100-acre site where the factory is expected to cover 5 million square feet. As a result, the city can also count on an increase in construction, real estate development, and small businesses expanding to meet new corporate needs.
Other than Tesla being the buzzword in Texas, another sector that continues to grow immensely state-wise is technology. Tech companies are beginning to realize that the coasts are not the only places to be successful tech-wise. Texas already boasts an impressive track record with big names like Dell Technologies, Google and Rackspace which gives the right inspiration to smaller start-up businesses and fresh entrepreneurs.
On another note, a quick look at Texas' central location is sufficient to realize its important role in national and global logistics. DFW is appearing as a hotspot for corporate headquarter relocations with 43 Fortune 1000 companies based there. This becomes obvious from Fort Worth's Alliance Texas Center of Innovation housing employees of Amazon, Bell and Facebook.
As a result of this growth spur, the real estate scenario in Texas hasn't dampened either. Au contraire, Texas housing sales have risen more than 17 percent in the past two months, reports the Austin Business Journal. The trend exceeds pre-Covid levels with no signs of stopping.
To keep up with the changing demands of the current situation, Texas commercial property owners have also refocused their efforts to cater to different industry demands. This includes considering remote work which has left many office spaces unused. Here, landlords have started repurposing properties to comply with the demand for makeshift distribution warehouses and shipping centers.
Moves like these sit really well with businesses like Amazon that have announced launching a million-square-foot distribution house in Austin and generating over 43,000 jobs across the state.
Opportunity Austin, the economic development initiative of the Austin Chamber of Commerce predicts the city to set a record in 2020 for the number of jobs brought to the city through such corporate relocations.
So, if you had a relocation to Texas in mind before Covid-19 made an appearance, don't put if off now. The Lone Star state's employment recovery is already in the lead and between Tesla and Amazon, Texas may well be the one of the first states to recover fully from the economic brunt of the global pandemic. The state is working on solutions and is ready to look to the future and get back to work.
To flawlessly move your business to Texas, get in touch with us at Corporate Relocation International in Dallas. At CRI, we can put together a comprehensive plan to move your business and coordinate every step of the process. We curb the complexity and expenses associated with group moves giving you an efficient and cost-effective solution tailored to your business's individual needs.
---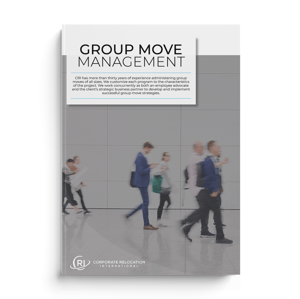 For more information about our group move approach, download our Group Moves Guide here.
---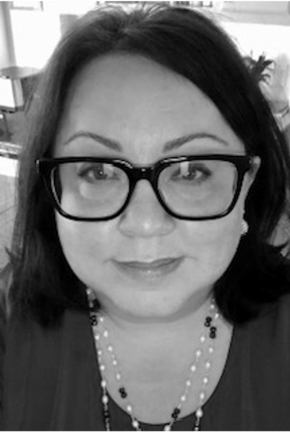 Kristin Streufert, CRP
Kristin has 24 years of relocation experience and is Responsible for managing CRI's team of Relocation Consultants.