How Home Inspections Impact Relocations
When it comes to
purchasing
a home, one aspect that holds immense significance is the home inspection. As an essential part of any real estate transaction, a home
inspection
can be an
anxiety-inducing
experience, especially when
problems
emerge
. In these cases,
the entire transaction can be thrown into doubt, which is particularly consequential for relocation-based real estate transactions.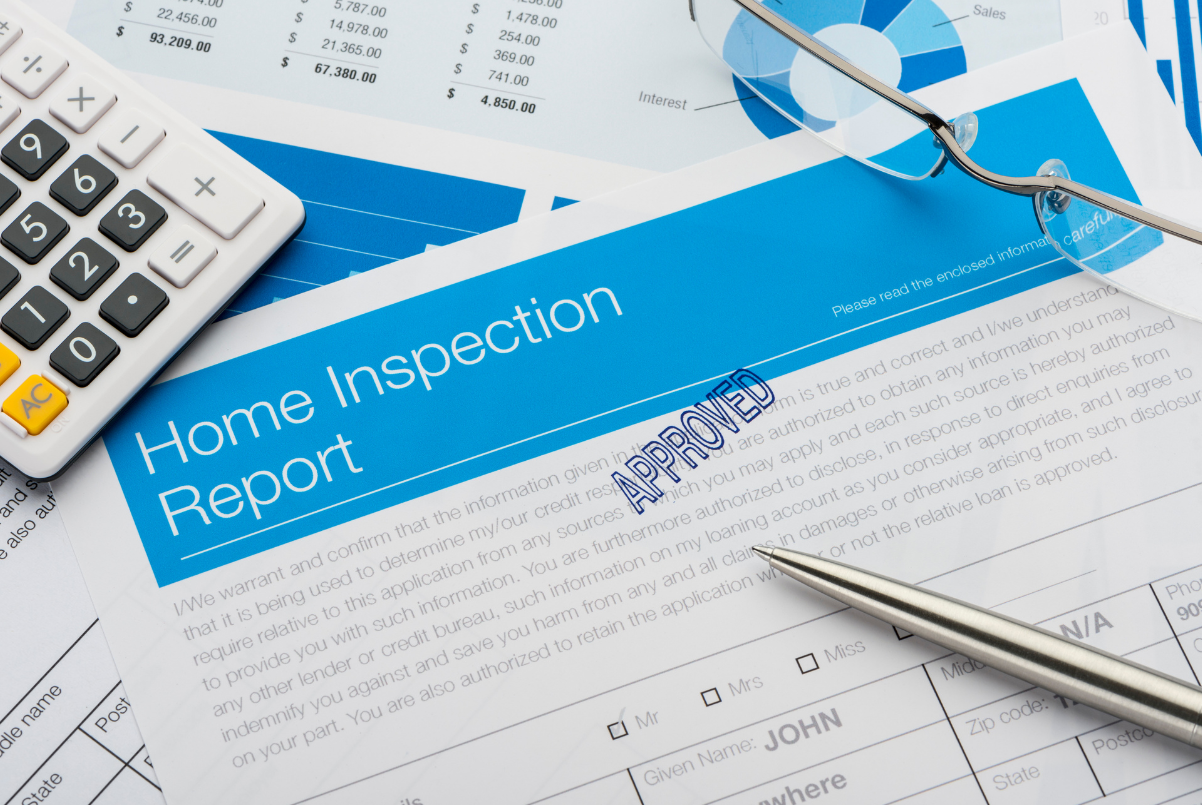 When it comes to purchasing a home, one aspect that holds immense significance is the home inspection. As an essential part of any real estate transaction, a home inspection can be an anxiety-inducing experience, especially when problems emerge. In these cases, the entire transaction can be thrown into doubt, which is particularly consequential for relocation-based real estate transactions.
As part of CRI's Relocation Explained webinar series, Carlo Iannandrea from GlobeSpec discussed the distinctions between various types of home inspections and frequently asked questions related to inspections.
It all starts with a General Home Inspection (GHI), also referred to as a retail home inspection, that is initiated by a buyer to evaluate various components and systems of the home, including but not limited to the structure, exterior, interior, roofing, plumbing, and HVAC systems. The purpose behind a GHI is to identify any existing or potential issues, defects, or safety concerns within the property.
GHI's are governed by the standards and guidelines set forth by reputable organizations like the American Society of Home Inspectors (ASHI) and the National Association of Home Inspectors (NAHI) to ensure inspectors exhibit professionalism, consistency, and a high level of expertise in their inspections. Inspectors who are members of these organizations must participate in a certification program and continuing education to keep their good standing within the organization. By upholding these standards, inspectors provide buyers with confidence in the quality and integrity of the inspection process.
"Because a majority of states do not require home inspectors to be licensed, this is the best way to police the industry and make sure that inspectors are ethically and competently doing business," says Iannandrea. "When hiring inspectors, we look for those who are in good standing with one of these organizations."
The WERC Relocation Property Assessment (RPA) is an inspection sponsored by the Worldwide Employee Relocation Council (WERC), an organization that focuses on workforce mobility, including corporate relocation services. A WERC RPA is specifically tailored to meet the unique needs and considerations associated with employee relocations and is used as a valuation tool alongside a broker market analysis or a relocation appraisal to establish value and assess risk and liability. These assessments focus more on facts such as a property's safety, structural and system operability issues rather than issues related to cosmetic, maintenance and systems efficiency. Speculative opinions and code compliance references and verifications are also not included in an RPA.
Seen as a business-to-business product as opposed to a business to consumer product, a WERC RPA is ordered by an RMC to survey a different set of criteria than a general home inspection. Formerly known as a Relocation Home Inspection (RHI), these inspections frequently came under scrutiny from states with stricter regulatory statutes for inspections, and prohibited inspectors from collecting the data necessary for a relocation-based inspection. To protect this relocation-centric inspection, the inspection industry shifted the name from "Relocation Home Inspection" to "Relocation Property Assessment" and this name change has allowed these "assessments" to continue without challenge in most states.
A Major Component Assessment (MCA) is a customized version of an RPA that reflects the needs of a company's relocation home sale program. Designed through a collaborative effort by the inspection company, the relocation management company and their client, MCAs include or exclude items based on the RMC/client's needs. The assessments generally focus on the major components of a property such as the home's structural elements, systems, and common areas and aim to evaluate the condition and potential life expectancy of the roof, HVAC systems, plumbing, electrical systems, and more. MCAs provide valuable information to the relocation company regarding the maintenance, repairs, and future budgeting for the transferee's home to support the home sale or home purchase process.
The many talents of a Home Inspector
Home inspectors require a diverse set of skills to perform their job effectively and accurately. Not only do they need to have a solid understanding of a home's systems and their proper maintenance, they must also be keenly observant and possess meticulous attention to detail when surveying the property. Being articulate when communicating their findings, both verbally and written, is also critical during the report writing process.
"Think of a home inspector as a sort of general practitioner – they go in and do an overview of anything that's a potential issue," says Iannandrea. "Most of the time, they're going to be able to tell you what you'll need to replace or repair."
There are occasions when an inspector may discover an anomaly but is uncertain about how it should be addressed. This prompts a recommendation for further evaluation by a licensed tradesman. Iannandrea cites the example of the expansive soils in Texas as a reason an inspector would order an additional evaluation since these soils are often the source of structural issues.
Professionalism and a commitment to ethical standards are paramount in an inspector's role. Throughout the entire inspection process, they must conduct themselves in an unbiased and impartial manner while also maintaining confidentiality and integrity. The importance of hiring a certified and licensed inspector cannot be stressed enough. A key player in the overall home buying process, a good inspector delivers valuable insights to home buyers and sellers as well as RMC's and their clients, assisting them in making sound decisions.
The all-important inspection report
A highly-detailed document, the inspection report provides a comprehensive summary of the findings and observations made during a property inspection. It serves as a record of the property's condition at the time of inspection and includes information that benefits all parties involved in the real estate transaction.
"Although they're technically inspectors, I like to refer to them as data gatherers because what they're really doing is gathering data out in the field," says Iannandrea. "We use that data to curate reports that are consistent and follow ERC guidelines as well as the policies of the RMC's client."
How inspections benefit relocations
Home inspections are of utmost importance for relocation companies and their clients during a relocation. They provide valuable information, mitigate risks, and promote transparency and confidence in the property selection process. With the assistance of comprehensive home inspections, relocation companies and their clients can navigate the relocation journey with greater assurance and peace of mind.
---