The State of Real Estate: Insight into the Current Market
Caught up in a confusing and unpredictable real estate market, it's no surprise that transferees have a fair amount of questions (and anxiety) about the home sale process. Having a well-informed relocation team can help them not only make sense of the market but can guide them towards an optimal move experience.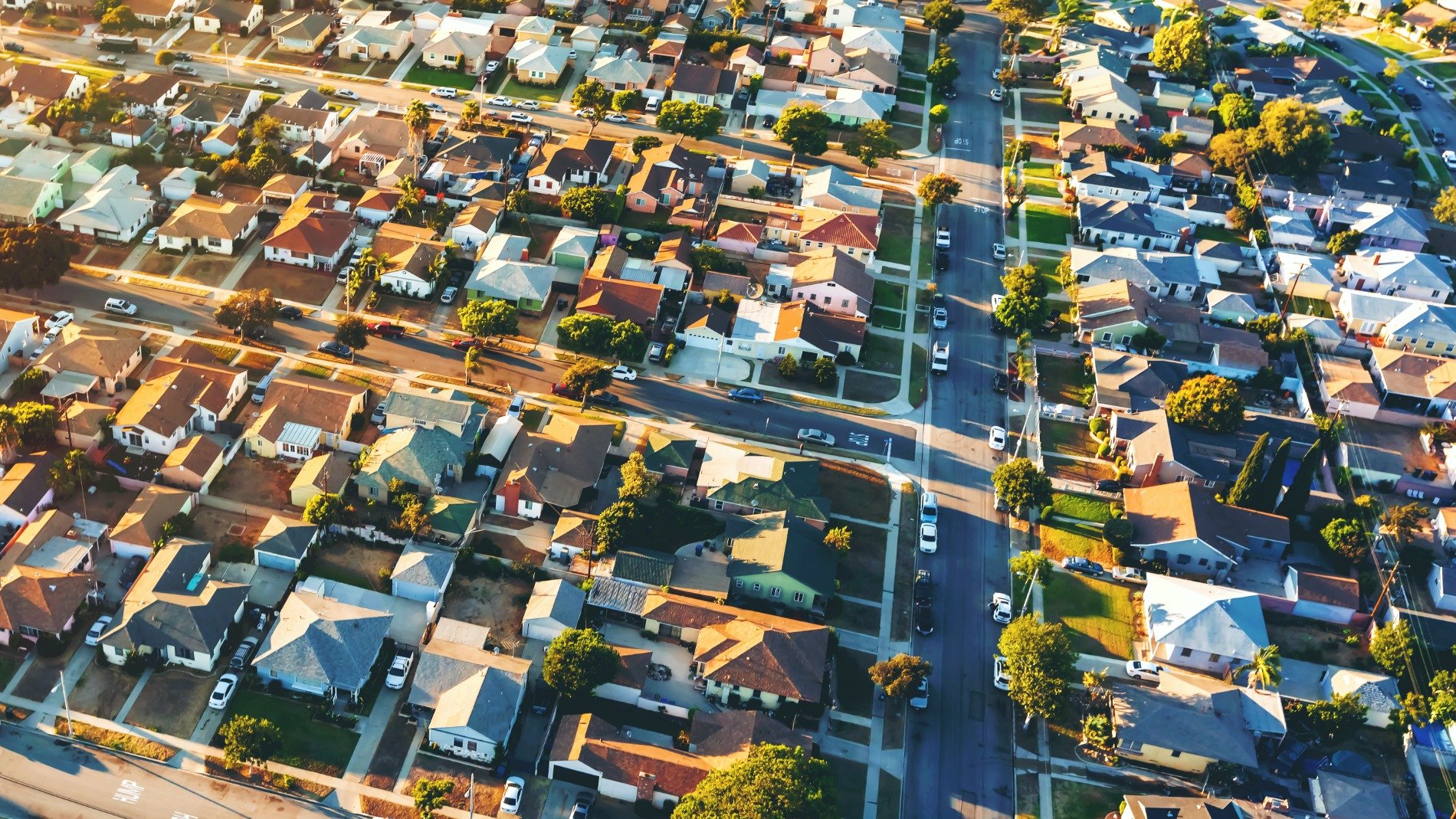 Caught up in a confusing and unpredictable real estate market, it's no surprise that transferees have a fair amount of questions (and anxiety) about the home sale process. Having a well-informed relocation team can help them not only make sense of the market but can guide them towards an optimal move experience.
As part of our webinar series, Relocation Explained, CRI explored this topic and invited industry experts to weigh in on the impact of current market trends and how to find the silver lining in what seems to be a storm cloud of obstacles – namely interest rates, home valuation/pricing and inventory.
"There are things they (relocation professionals) should be thinking about," says Tine Dickey, Executive VP of Fidelity Residential Solutions. "Not only should we speak to the real estate trends - they're definitely different as you look across the country - but also to the mortgage and financial trends that also impact real estate."
From 2020 to the present – the factors that influenced today's market
In regard to trends, studying past market behavior provides a glimpse into what the future holds, especially when it comes to buying and selling real estate.
"A lot of things have changed, and have gone from feast to famine very quickly, and we are starting to see them rebound already," says John D'Ambrogio, VP of Relocation and Corporate Services for @Properties and Christies International Real Estate. "We can talk about where we are today (in the market), but we can't do that without talking about where we were around March 20th, 2020."
As we all witnessed in early 2020, the real estate market screeched to a halt due to the emergence of Covid. But it recovered quickly, thanks to the country's interest in moving to the suburbs, the real estate industry's efforts to safely interact with clients, and the allure of low interest rates. All these factors led to an unprecedented increase in home sales and a surge in home valuation that continued for over two years. But as inflation worries grew in mid-2022, the Fed took steps to halt the escalation by raising interest rates. As a result, the market corrected itself with a slowdown.
"It was reasonable to have this (slowdown) happen and was probably good for the economy and the market," says D'Ambrogio. "What we felt in the 1st quarter of this year (2023) in the industry was a result of this lack of activity of the 3rd and 4th quarters of last year."
Where are we headed?
Over the last four years, the market has shown incremental growth in both unit sales and home prices and Dickey is hopeful that things keep trending in a positive way for the remainder of 2023.
"I don't have a crystal ball…it's hard to be the one to predict where we are going because there are so many factors, but home price values should, by the end of the year, even out as compared to 2022," says Dickey. Hopeful that by 2024 there is a return to a much more normal market, Dickey adds that this era would see unit sales going up, which can be predicted, in part, by the anticipation that interest rates will start to come down during the 3rd and 4th quarters, essentially kickstarting home selling and buying activity in the market.
Welcome home, Millennials
To piggyback on the forecast for 2024, the market should be prepared for a new breed of homebuyers – Millennials – and the impact they will bring. For the first time in history, more Millennials own homes rather than rent. This most likely occurred due to the buying frenzy during the early part of the Covid era when home prices were still realistic and interest rates were historically low, allowing this generation to realize affordable home ownership. Relocation companies should also take note of this group since they will make up the majority of home buyers within the next few years and will have specific needs, budgets and criteria that will be vastly different than their Gen X or Baby Boomer counterparts.
In summary…the overall state of the market:
Home sale price growth has slowed. According to Dickey, this is not a bad thing. "We definitely couldn't have kept going on the way we were going."
Affordability remains a struggle. "As the interest rate on a 30-year mortgage goes up, so does the payment to income ratio, because the mortgage payment is comprised of more interest to pay those higher interest rates," says Dickey. "When we talk about the cost to live, and the difference between the 3% (interest rate) going to 6%, it's a real struggle."
Inventory is equalizing. "We aren't quite back to 2020 levels, but we are on our way there," says Dickey. "Normalizing that market is not a bad thing."
Multiple offers are dropping off a bit but still exist in some areas – San Francisco, Boston, to name a few – but they are declining overall.
Significant price appreciation is a reality for those who owned homes prior to the 2nd half of 2022, with home values positioned very well overall. But for the transferees who purchased their homes between 2020 and early 2022, the outlook is not as rosy. "The people who bought and waived appraisals, mortgage contingencies, brought extra money to the table and overbid on homes…those are the ones who I think will in for a little bit of a challenge during their home sale," says D'Ambrogio.
Interest rates are still on the rise, but they're nowhere near as high as they have been. Although 6-7% rates seem very high, they are still lower than the 15-18% rates we've seen in the past.
The market "correction" that resulted from the Fed's interest rate adjustment is another great equalizer and has returned things to a more normal state. "We just need to kick (the market) a little bit and get things going a little faster," says Dickey.


Expectations and Reality
How can relocation professionals aggregate this information in a way that helps their transferees?
"We can't change the market, but you can change perceptions and expectations," says D'Ambrogio. Remember these baseline sentiments about the market: we have been here before, the situation is not permanent, and there are variations in the market from state to state.
Building a team of real estate and financial experts who can offer sound advice and accurate data will position the transferee to make the best possible decisions during their home sale process.
---