Understanding the Title Process
CRI's Relocation Explained webinar series delves into the intricacies of employee relocations and highlights the vital contributions of our partners throughout the entire moving process. In this discussion, we focus on the significant role title companies play in facilitating a successful home sale.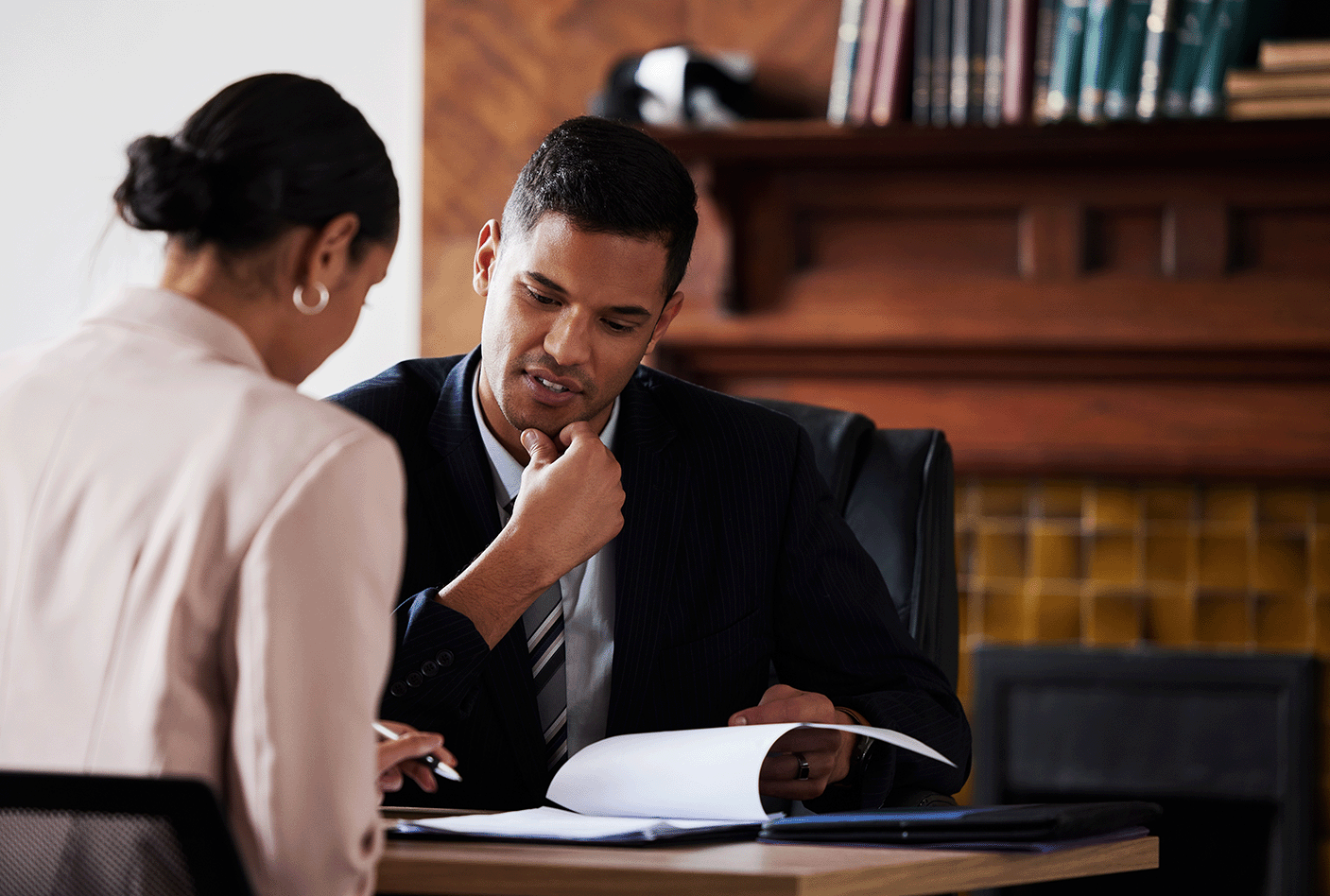 CRI's Relocation Explained webinar series delves into the intricacies of employee relocations and highlights the vital contributions of our partners throughout the entire moving process. In this discussion, we focus on the significant role title companies play in facilitating a successful home sale. To provide valuable insight into title and closing services, we had the privilege of hosting Joe Gurth, National Account Executive at Fidelity Residential Services (FRS), who shed light on how title companies contribute to the overall objective of a seamless relocation process.
As an essential part of any home sale process, a title review is conducted prior to closing to ensure the title transfer proceeds without complications. This review identifies any potential issues or defects in a property's title, including liens, encumbrances or restrictions, that could hinder the smooth transfer of ownership. The ultimate goal in a home sale is to possess a clear title which will protect the interests of both the buyer and lender. Clear titles also assure a legally-sound transaction and minimize the risk of legal complications during a future sale of the property. Any problems discovered during a title review can be resolved with help from a title company, giving all parties involved in the home sale transaction an optimal outcome.
The hidden impact of title issues
Issues with titles are always unwelcome during a property sale, but they can be especially detrimental and complicated during a relocation event, not only impacting the transferee, but the company as well:
Delayed or Failed Home Sale: If title issues are discovered during the home sale process, it can lead to delays or even the cancellation of the sale. This can disrupt the relocation timeline and create uncertainty for the transferee and the company.
Financial Loss: Title issues may require additional legal proceedings, for instance, if title ownership is in question or a lien needs to be resolved, which can result in unexpected costs for the company. In some cases, the company may need to renegotiate the terms of the sale or provide compensation to the transferee.
Legal Risks and Liability: Title issues can expose the company to legal risks and potential liability. If the transferee faces legal disputes or claims related to the property's title after the relocation, the company may be involved in legal proceedings or be held responsible for any resulting damages.
Negative Impact on Employee Experience: Relocating employees may experience frustration, stress, and uncertainty if title issues arise during their relocation process. This can have a negative impact on their overall experience and satisfaction with the company's relocation assistance.
Reputational Damage: A company's reputation may be affected if title issues become public knowledge or if the relocation process is marred by complications. Negative experiences related to title issues can create a perception that the company does not adequately support its employees during relocations.
These examples further illustrate why companies put their trust in relocation-savvy title companies and other specialized relocation services that have expertise in identifying and resolving title issues. The risks are just too great to ignore.
Gurth highlights another important aspect of working with a title company: a high level of care and sensitivity to their clients.
"By providing our duty of care towards all of our customers, we can be sure that when closings happen and reconciliations are completed, that the costs listed in the closing statements align with the company's policies and practices," he says.
The title company also provides a thorough examination of the closing statement, aiming to detect any instances of fraud or undisclosed charges. If there are any unexpected amounts listed, the title company's knowledgeable staff investigates to determine whether they are customary fees or excessive charges. In such cases, appropriate actions are taken to eliminate any unjustified fees.
Title – Equity – Closing: Examining the title review process during a relocation-based transaction
While the core objective of the title review process remains the same, a relocation transaction includes specific considerations and requirements that may influence the way things are conducted compared to a regular home sale transaction. This is why using a title company experienced in working with relocation management companies is critical.
Besides acting as a central point of contact through the entire title review process, a title company provides oversight on all title-related matters, making sure they are handled efficiently and accurately.
Title companies are also an incredible resource during closing as they strive to provide flexible closing options, including on-site closings, drive-by closings, and remote notary services, to accommodate individuals' preferences. With a title company's guidance, all necessary systems and processes are in place to ensure a smooth deed transfer and completion of home sale transactions, including funding and reconciliation.
In the end, utilizing a relocation-experienced title company results in a seamless and successful relocation process. Not only do they bring valuable expertise and understanding of the unique intricacies involved in relocation transactions, their knowledge of relocation programs, equity statements, and compliance with specific policies gives them the prowess to navigate the complexities of the process with relative ease. Companies and their transferees greatly benefit from specialized support, efficient title reviews, and proactive resolution of any title issues that may arise – all of which ultimately contribute to a smoother, more secure, and satisfactory relocation experience for everyone involved.