Why Relocate Your Tech Company to Austin?
Austin, like many other cities in Texas, has been experiencing a boom not just in terms of population but also in businesses and startups. One of the more notable areas has been in the tech sector where this Texan city has often been dubbed as the next Silicon Valley.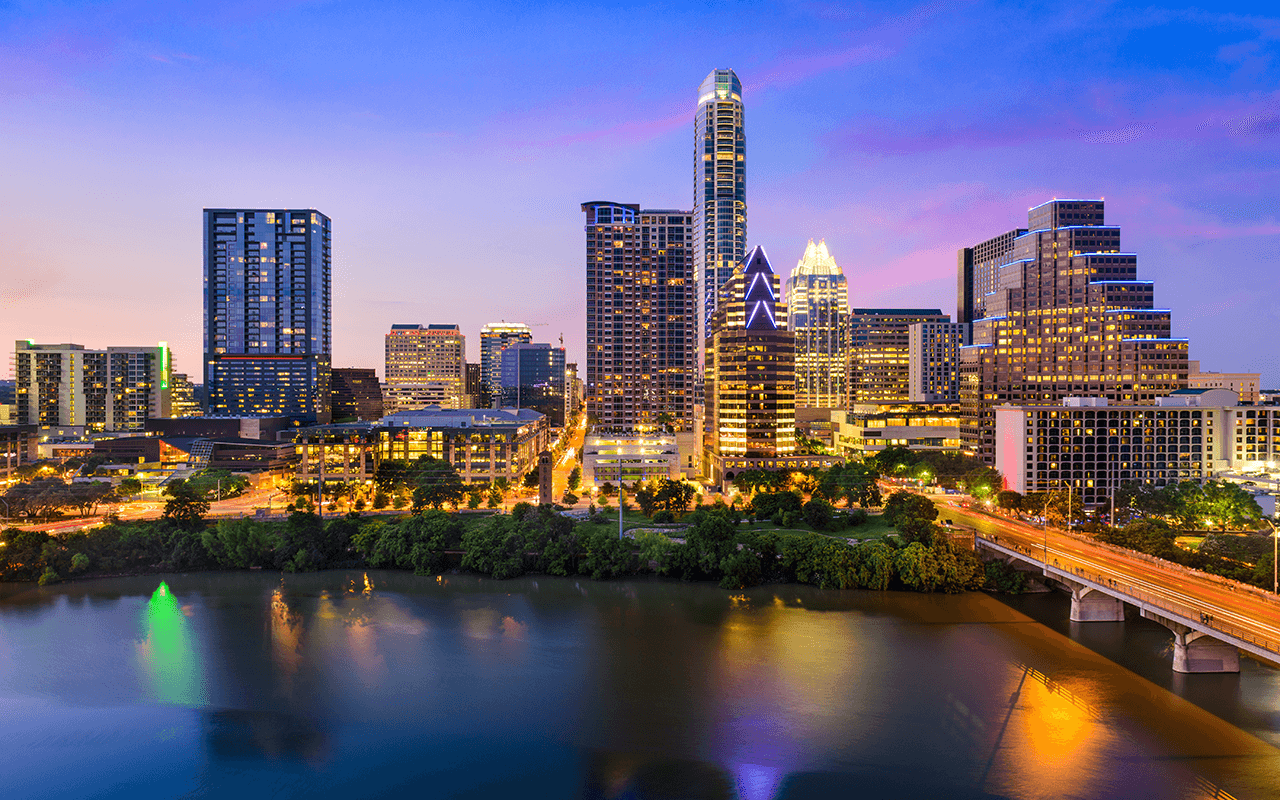 In recent years Austin has been upheld as a model for other startup boomtowns that combine a good quality of life, local talent, strong academic institutions and not to forget Texas's favorable tax advantages to businesses that are beneficial to tech companies. For instance, there is no corporate income tax, no sales tax on R&D-related materials, data centers, software and computing equipment, and no tax on labor for constructing new facilities.
No personal income tax and minimal franchise taxes which then paired with a low cost of living provide a nurturing environment for startups and bigger ventures.
It has also been one of the nation's fastest-growing big cities in recent years. Credit for this goes to the city's affordable housing, lower operating costs and the arrival of local and international tech firms.
Boasting a fast-growing tech era that actually started in 1984 with Michael Dell's Dell Computers, there has been no stopping the city from moving forward in this direction. Almost a decade later, Apple opened an outpost in Austin followed by Samsung opening its first manufacturing facility in the U.S. The city eventually stepped up to become a launchpad for startups like Twitter, FourSquare, AirBnB and more recently tech giants like Google, Facebook and Amazon all expanding their footprints in Austin. In as recent as 2018, San Francisco-based Dropbox also ventured here to add 200 professionals into the Austin workforce.
The Austin Chamber of Commerce reports 58 corporate relocations to the city plus the many satellite offices opened by companies there too.
Much of this migration, as far as tech companies are concerned, has been from California and vicinities into various Texan cities and with good reason too. Silicon Valley's status as a tech hub has influenced commercial and residential property prices to spike beyond reach for many people. This has caused California to become one of the most expensive housing markets in the nation. Texas, on the other hand, offers medial property values making it more feasible for companies, students and professionals.
The internal migration numbers for the past 5 or so years tell you the true story. California is the only State where every city is in net population decline whereas Texas is the only state where every city is in net population growth. Companies are fleeing the old hubs for newer ones for a better life, freedom, security and opportunity.
Numbers show them to be pouring in with an average of 145 people moving to the city every day between 2017 and 2018. Plus, 25% of the city's population aged 20-34 gives companies looking for rising talent a good place to start. In 2018, Austin ranked second in the country to house the most millennials, giving the city an ample reserve of fresh talent. It was also one of the busiest hotspots for tech experts relocating from Silicon Valley.
Austin also has an impressive tech education profile with top-notch schools such as Texas Tech that caters to 8% of the jobs in Austin. But growth isn't limited to Austin. Other Texas cities are also major players in this trend. San Antonio, Houston and Dallas also attract corporate and individual tech players. Once again returning to numbers, it's easy to see that the tech workforce in Texas makes up 7% of the total labor pool in 2018, exceeded only by California.
So, while Austin may boast all the right credentials for becoming the next Silicon Valley, relocating an entire company to a new location comes with its own set of considerations.
Corporate group moves, whether they result from a merger or acquisition, business expansion or consolidation can bring with them their own set of events that can easily spiral out of control if not managed properly.
Whether you decide to move your firm with desired employee retention in mind or just those with critical skills, we can help ease the transition in a seamless manner. At CRI Dallas, we can help make relocating your business to Texas as smooth as possible, covering all aspects of group relocation project management, cost estimates, survey development, coordinating employee briefings and more.
---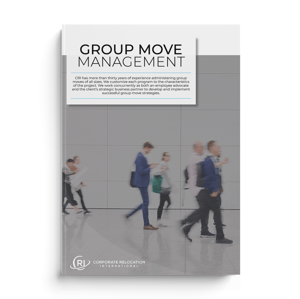 To get more information regarding our services, download a free copy of our Group Moves Guide here.
---