Better, Smarter, Faster - The Positive Impact of Workforce Automation
CRI
October 25, 2023 at 1:10 PM
Intelligent automation and AI are ushering in a transformative era for today's workplaces. In this episode, our guest Johnny Ramodino, CEO of Invoke, delves into the many advantages these technologies offer to businesses and their employees. It's a enlightening conversation about the future of the workplace.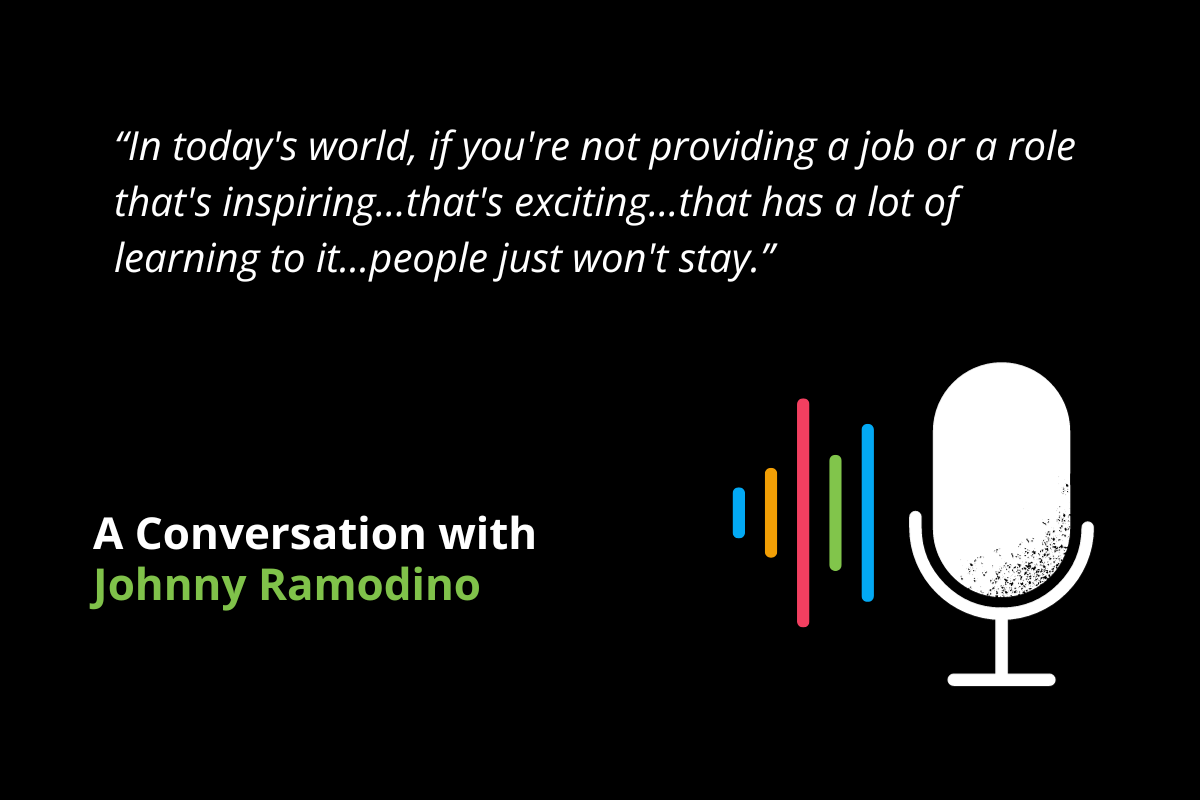 Our Conversation with Johnny Ramodino
Tiffany Vine - Account Manager, CRI
Hello everyone and welcome to the People Part of Business podcast. My name is Tiffany Vine and I'm an account manager here at Corporate Relocation International and I am here with my co-host...
Carlos Huereca - CHRO/COO, CRI
Hi everyone. I'm Carlos Huereca, Corporate Relocation international's CHRO and we are thrilled to be here today with Johnny Ramondino, CEO of Invoke. Johnny, welcome and thank you for joining us.
Johnny Ramondino, CEO of Invoke
Thank you very much. Thanks for having me. I look forward to this.
Carlos Huereca
Awesome. Well, why don't we start with you telling us more you and telling us more about Invoke.
Johnny Ramondino
Absolutely. My pleasure. It's always great to be able to talk about the company that you work with, right? Thank you for having me. So, Invoke...it's really a company that helps organizations around the world optimize and automate their business processes. In today's world, we're always trying to do something smarter and faster and with less resources and have our people work at more valuable activities. And so, we come in and we automate the mundane activities that people have to do on a daily basis again and again and again. That's what we're here to do. That's our mission...to think about how work happens in the organization.
Tiffany Vine
Excellent. Well, Johnny, tell us a little bit about your journey. How did you get to Invoke?
Johnny Ramondino
Oh yeah, that's a good one. I grew up originally in a consulting world where we were helping organizations make decisions for their ERP system implementations to think about...OK, we want to have a big ERP system and we wanted to implement those. We would give the advice and then do the implementation and at some point in the journey we thought we were smart and we said, you know what, once it's implemented, why don't we operate and become an outsourcing provider for our customers? And as soon as we started operating on those systems, we realized how difficult it was to really operate on a daily basis...all of the transactions and all of the customer interactions. That fueled my passion to think about how there must be a better way, a smarter way, to really think about how can you work and deal with work on a daily basis. That led me into this direction of saying...can we optimize things better, smarter, faster, as opposed to just having hands on a keyboard all day long? That fueled my interest in automation, and after doing some research, got started into the automation space.
Carlos Huereca
That's great. Well, since you've used the word automation multiple times, let me ask you... I had the opportunity to launch a chat channel with my former organization and I recall - this is like maybe five years ago - and I recall very clearly that there was this sense of really not knowing if that was a good thing or a bad thing. I'm talking specifically about the people actually helping launch this new channel. There were these concerns about "am I going to lose my job with this automation or this new channel?" Tell us your perspective about automation and how to address some of the challenges that come with automating processes and the thought of "is my job at risk?"
Johnny Ramodino
It's a very good question. I would say early days when we got started on our journey, many of our customers hadn't started an automation program themselves and so they were all asking those same questions. Employees and leadership were worried about that and a few things to consider, I think just even from an experience point of view of the last 6-7 years, what we have seen is that more often than not, it is not about cutting costs in terms of getting rid of people, but it's more so about freeing the people to be able to do the work that they're good at. The way that I would translate this...it's kind of unfortunate, but we've been conditioned to have to work in these really weird environments, to be able to translate how to talk to systems, right? And we're trying to get away from that to say systems should be able to talk to us in the way that we want to talk to the systems, not us having to learn these weird menu items to figure out, "how do I get to my report?" We should be able to say, "hey, give me this report" and the system should understand that.
In our personal lives we have a lot of this. We've got whatever mobile devices and smart devices and we can talk to them - not always successfully, but oftentimes successfully. But in our business lives that doesn't exist. We're not able to just speak English and boom, there you go, it does it. We have to learn all these weird, technical capabilities for every one of these systems. And that's kind of counterintuitive. So, the idea is that if we can take that barrier away now, we can actually get a lot more productive work done and we can be more effective, and quite frankly, a lot of that work is not really fun to do to begin with.
What we've seen in the journey is that oftentimes when we look at implementing automation for our customers, the organization that uses that time to really elevate the employees as they do more valuable work...they can actually grow in their careers and they can increase their pay as opposed to doing the same thing over and over again and that value becomes less and less valuable for the business. And then the second part that we're seeing, and maybe that's an unfortunate time that we're sitting in, is that it's really hard to get good talent and it's even harder to keep talent. In today's world, if you're not providing a job or a role for somebody that's inspiring...that's exciting...that has a lot of learning to it...people just won't stay. And there's this element today where organizations are really scrambling to figure out, "how do I make these positions for my for employees really exciting for them and have something positive to go back?" And so, this is really helping with that. Overall, you've seen very few instances where it really was about, "hey, we want to reduce the number of head gap and more about we want to create capacity and we want to create more value to our employees and our business."
Tiffany Vine
Do you find the fear or hesitation around using AI to be a generational thing? I know these days, especially around digital imagery, it's taken over social media and things like that. Do you find the younger generations embracing it more?
Johnny Ramodino
Yeah, I think it's a little bit different when it comes to personal versus business, certainly in the personal world, there is a little bit of skepticism from the older generation. I think on the business side, I think everybody is a little bit worried about...what does it mean for me in our organization? What we have found is that it's across generations. If organizations communicate proactively and frequently, it really is a non-issue because everybody understands that the organization wants to improve, that they want to do better, that they want to get better results so they can pay more and they give more bonuses, right?
Everybody benefits from an organization prospering, but being able to communicate to everybody and they know that that's the journey, allows a lot of that internal thinking to go away, because if there's no information, you assume the worst, right? That's kind of human nature. We've seen that in businesses to be a little bit across generations. There may be a little bit more of, "will I be able to use this new technology?" for the older generation, but we see the older generation and newer generation somewhat equally excited about the technology in the workspace as long as they understand where the company is going with this...will I have a role in this company in the future as long as they have that? It's like, thank goodness I don't have to do this again. That's the attitude that we're finding.
Carlos Huereca
Staying in that topic of conversation, the generation conversation, as you probably know, we are quickly approaching the years where the Baby Boomer's generation will fully reach retirement age. I'm interested in hearing more about your perspective on how technology can help fill this gap of talent. You also talked about talent and I thought that was quite an interesting comment. Tell us more about your perspective on how tech can help fill that gap.
Johnny Ramodino
We're in an interesting space and I really appreciate you bringing that up because a lot of advancements in technology haven't made their way through all the businesses, particularly larger businesses, who are still operating on very old technology. The largest of businesses and organizations are actually on really old technology like mainframes and so on. It's insane. A lot of the people with those skills are retiring or have retired so there is a little bit of a scary moment for these organizations to say, well, we can't really get rid of these systems easily. That's why they're still here. But we now have a really big talent gap. So, what we're seeing in those instances is that AI and intelligent automation can create a layer, a buffer layer if you will, to really make some of that translation from the old technology to the new technology easier, as well as being able to translate and create some of those translations for the people that don't have that skill set.
It also allows people with a lot of skill set that are retiring, making it easier for them to pass on their knowledge to the newer generation. When you think about not so long ago, if you wanted to pass on knowledge, you would have to create a really structured documentation, a standard operating procedure, or process documentation, and by the time they're done, something has changed. So now automation and AI can observe people on how to do their work and generate that operational information, or essentially have conversations with the people that have that knowledge and document this in a much more fluent way and make it a lot easier for people to capture it and ultimately translate it back to somebody who doesn't know.
We're seeing a lot of this now, particularly with the advent of conversational AI being very popular today, where we have a lot of this knowledge sitting somewhere in tons of SharePoints and tons of conversations and tons of tickets that people have submitted and answered and where you can take a conversational AI that says, "hey, somebody's asking this question, let me query all of this and come back" and then says, "this is what I found for you." That kind of bridges the gap between this very messy documentation and a very simple question that ultimately is really hard to answer. So those are some ways that technology can really benefit the workplace, but also allow for people to get upskilled very quickly.
That last part is actually really intriguing to us because oftentimes you get hired and it takes you maybe 3, 6, 9 months to get your level of skill. What we've started seeing is that you can use some of these conversational AI's to be kind of a buddy, like an assistant for you to get upskilled faster. You could go in and say, "oh man, the customer is asking me for this. Who do I ask?" Well, now you can ask this AI conversationalist and say, "hey, how do you answer that question?" and it gets drawn from all of that knowledge and all of what these subject matter experts have collected for you and you get the best answer. Now I can be a hero on day one as opposed to month nine. So that's really valuable, and actually, it's quite valuable for the people themselves, right? Because they get trained on the go.
Carlos Huereca
When it goes back to what you stated earlier, it improves the overall experience of the people you're interacting with for sure, and also for yourself.
Johnny Ramodino
Yeah, it's funny. We had this retreat a few months ago and we talked to our organization, just like every other organization, people saying, "hey, this AI thing…what are we doing about this?" We said, "well, all of our jobs should be to figure out how can it do our job. Because, quite frankly, if we figure that out, all of us will be better and we'll be able to take the next leap forward to do the next thing. Collectively as an organization, we've really embraced that and we've used these technologies continuously to figure out…how do I short create shortcuts for myself? Because 30 minutes before this conversation, it was actually doing some of that because I have to do research for my position and for the work that I do, and now I can automate this. So, I was trying to figure out how to help myself in that regard. And I think it's gotten so much more consumer friendly. Not everybody can use it all the time, but you can have enough people within an organization to help you out and to figure it out with you and I think that's really powerful.
Carlos Huereca
Tell us more about the customers who currently support you, Johnny. Are they in a specific industry? Are they more on the tech side or are they a really diverse portfolio?
Johnny Ramodino
It's a good question. We service customers across a wide variety of industries - from financial services to manufacturing, to defense contractors to the US Air Force, and so on. It's all sorts of different industries, walks of life. Our fewest customers are our technology companies and it's interesting because in the technology organization, there's usually the thought, oh, I could just do this myself, because there's a lot of technical people and a lot of technical resources that say, we're just gonna do this ourselves versus where all the other industries focus on "you should help us do this."
So, we find ourselves oftentimes teaching people in the technical space and then they try and try and try and at some point, they're like, hey, you know what? We might benefit from working with you a little bit closer to go faster, but it usually takes them a few steps further because there's a little pride in there for them to say, hey, I should be able to do this myself, whereas most of the other industries already are on this thinking process of "we're here to serve as our customers and we don't want to take time away from figuring all this thing out. Why don't you come in and jump start it so it goes really fast for us?" It's a really cool realization and how it works in the industry.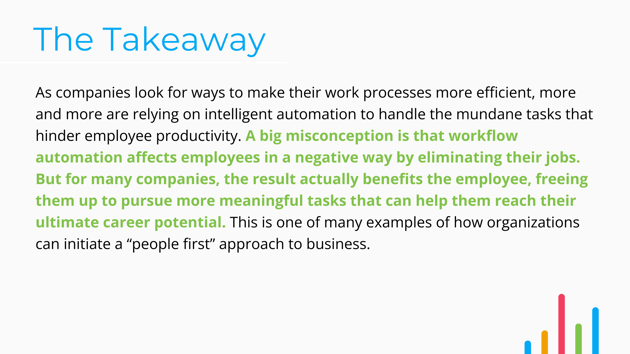 Back to the Podcast...
Tiffany Vine
I know you talked about the optimization of workflows. Can you tell us about some of the other changes that leaders are looking for when they contact Invoke? Do you see different trends within certain sectors versus other ones?
Johnny Ramodino
We had 'flavor of the day' situations during the pandemic. There were obvious situations where companies thought, oh my gosh, how do I manage remotely? How do I do this or that? There was a significant theory, and it's still somewhat challenging in the supply chain side, where people just have this big pain point and were trying to figure that out. But what I think we've seen in general as a trend has been around initially people not really comprehending that and what could I do with this?...where the journey has grown to a stage where people really understand the value and what impact they can have to the business.
Certainly in the last six months or so, with so much publicity around the capabilities of AI, organizations have taken a step back and said, "I really should be thinking about this strategically." So, most leaders are coming to us now and saying, "What should be our plan here? What should be our road map here? Am I in danger or is this a great opportunity for me? How do I need to think about this?" where before people said, "Yeah, I should be optimizing my business, but I'm too busy." Now it's like, "Hey, I probably can't have the luxury to not really focus on this. I have to have some level of focus here because this may either help me greatly or it may hurt me if I don't focus on it."
So, we really see that shift happening now for business leaders and it's very positive for me to see that everybody's at the same floor. We can have small businesses, all the way to Fortune 500 businesses, and they all ask the same question…so, if nobody is at a different level of maturity at this point, they're all like, OK, let me reset here for a minute…what do I do? It's an interesting moment in time where you can see everybody's asking exactly the same question and nobody has figured it out yet. So, helping these organizations put a little bit of structure behind it, give them a little bit of relief to say, OK, we've got a plan, we can go execute on it, turn some wins. It's really valuable and I think very appreciated.
Carlos Huereca
Regardless of the size of the business, Johnny, from your experience, you normally see a similar average of non-value at either procedures or processes that you're able to remove when you help them? Or does it vary based on the size and type of client?
Johnny Ramodino
So, there are a few variations with organizations. Typically, different industries are prone to operate certain and different ways. For example, manufacturing is a typically lean organizational style. Usually margins in manufacturing are different than, let's say, financial services. So, there's more or less leeway to even create waste, right? Then there are some industries that are a little bit more optimized to begin with because they just don't have the luxury to operate any other way, where with other industries, there's plenty of margins, plenty of money, and they have plenty of profits. So, there's some creeping in of…well, let's dabble and this and that and before you know it, you've got this mushroom of things that you don't know what to do with. So, there's some of that. Size matters…depending on how you address size. We see organizations that have really large size but are really well organized to be able to think in small units and be able to break things apart and really organize very quickly.
Usually that's not the case for large organizations. Usually, they're not the best at doing this because they've gotten really big doing the same thing over and over again, NOT at doing 1,000 things differently. And so those organizations, now that they have to, in this new economy, rethink on their feet, what to do and how to service their customers, that usually becomes a little more difficult, not because there's necessarily waste, but because there are so many layers that have been set up to go one direction and you have to move the Titanic ship into a different direction. It's just harder to do because everybody's already completely focused on that one outcome. So, that is something that we see in larger organizations. It's got its advantages and disadvantages…the day-to-day operations, they are optimized fine. They drive new things and new initiatives and new ways of working that become really difficult to absorb because now they have to break away from the mold and now they've got this entire layer of organization that they have to refocus into a different direction.
Carlos Huereca
Makes sense. What do you see as the biggest disruptor over the next 18 months?
Johnny Ramodino
Yeah, that's a good question. Let me think about that for a second. I think there's obvious things that in our world, with the advent of AI becoming more powerful and available to people, will continue to grow in its disruption. I think there are a lot of macro-economical areas that are happening around the world that I think may put us into different ways. I think even just in the United States, this concept of bringing more manufacturing local is an interesting trend to follow and allows for disruption in different areas. But I would say from an overall perspective, I think that organizations are starting to realize that they have to move at a much faster pace, whether they use AI or do something different.
For the longest time, we all know that the current organizational structure has been around for a very long time. You've got HR, Finance, IT, Legal, Procurement…that structure has been around for decades. Our current way of working is totally different. We have to think on our feet a lot faster, and this old structure may be very well outdated. But we haven't figured out a better way to organize ourselves in a large organization. If you started with five people, eh, no problem, everybody's equal. Let's go run at it, right? If you're 500 or 5,000 people, it's a lot more difficult to do.
I think there's an opportunity now as organizations are faced with…I have to move faster, smarter, better, and things like that, to ideally really start to address that. There's been many attempts in the past that have not worked. I'm hopeful that now with the advent of technology accelerating that, organizations will take a new look at that. That may be less of a prediction and more wishful thinking, that the looming advances and changes in the economy and technology hopefully drive some of that change into organizations and make them rethink how they're organized because you can now organize and orchestrate work in an entirely different way. If you take advantage of it, it just makes life easier for a lot of people.
Tiffany Vine
This is an easier question for you. We want to give you a chance to brag a little. What would you say is the biggest impact Invoke has brought to bear since coming to market?
Johnny Ramodino
I think there's two answers to that. I would say commercially, we've had a few customers where we've impacted a mega amount of value back to the businesses. We had some customers we've impacted with half a billion dollar size of revenue for them, which was just insane. We were on high for 6 months celebrating that. It's fantastic to just be part of that. Personally, I think there's two stories that I really enjoy. One of them is…we've been working with the US Air Force for the last four years almost, and it's just been fantastic for us to be able to be part of that journey and we're proud of being able to get that back.
We've worked with almost 3,000 airmen in this space in over 30 Air Force bases and just being able to do that is fantastic. Being able to do some of these things in these organizations, that's been a personal success. The last personal success that I've had is really that we've been able to give back, that we've been able to take a look at some of the nonprofits and say, why don't we look at automating some of these things? We're working with some of them where they bring toys to children. We help them figure out how to operate this better and that just makes everybody feel good. In the end, we were able to do something we can give back…that's success in my book. Those are some of the successes that our team celebrates a lot.
Tiffany Vine
Oh, that's fantastic. Love to hear that.
Carlos Huereca
Yes, congratulations. Congratulations on both the professional and personal accomplishment, Johnny. Maybe you can expand for our audience, you know these podcasts are about people…the people part of business...why don't you tell our audience what the value proposition of Invoke is? If they want to learn more about your business?
Johnny Ramodino
When you think about what's happening today, every business has to do a lot of what we call 'digital work'. We work in software, we work in systems, we work in applications…whether it's e-mail, Excel, big ERP systems like Oracle and SAP or Microsoft Dynamics or whatever it is. That is a lot of keying in and out of system, that's a lot of moving parts and you add to that your vendors, your partners, your customers and you're just in and out of systems all day long.
Our value proposition is that we rethink how that work happens and we automate a lot of those administrative activities - that could be customer-facing or it could be back office internal-facing work, and being able to have organizations serve their customers better. What we find on the people side when we do that is that oftentimes organizations and people in the organization spend so much time just getting the work done. They don't really have time thinking about the work, thinking about the customer, rethinking about or even growing the business. We see this with accounting firms…accountants are tired of being accountants. There are shortages of accountants because it's an annoying job because it's very paper intensive, labor intensive, and in the end, it's a very satisfying job if you can give really good advice to your customer, but if I'm always doing the keystroke element and not the advise element, it becomes really mundane.
We see the same in manufacturing where we've got customers with purchase orders coming in every day and the complete ordering team can't talk to their customers because they're just keying in data and they're just processing and validating that all the data that's been given is correct. Well, they're spending time on things that the system should really be doing. You shouldn't be spending time on that. Things should flow automatically. You should be spending time on advice and customers. We're giving customers and people time back to do that. That's the key element. When we do that on the people side, it is really liberating, because when you spend less time in those activities and clicking away at items and you can really think about the business, A - you give value back to the business, and B - you grow your own capability and you actually become a level higher in terms of where you were last year in your career and that is really fantastic for us to see.
We have really smart people that are just frustrated with the work they have to do and they can't get themselves out of having to do it because it keeps the business running so they can't stop doing it. We're taking those things away from them and allowing them to really think and operate on a different level and from a people perspective. Every time we go to a customer, we see that value coming back. Every time we go and implement these solutions, they come back and say "OK, now we've got time. What else do we want to do?" And that's super exciting.
Carlos Huereca
Volume and growth, that's fantastic. Johnny Ramodino, thank you once again. We greatly appreciate the conversation.
Johnny Ramodino
Same here. Thank you for having me.
---