">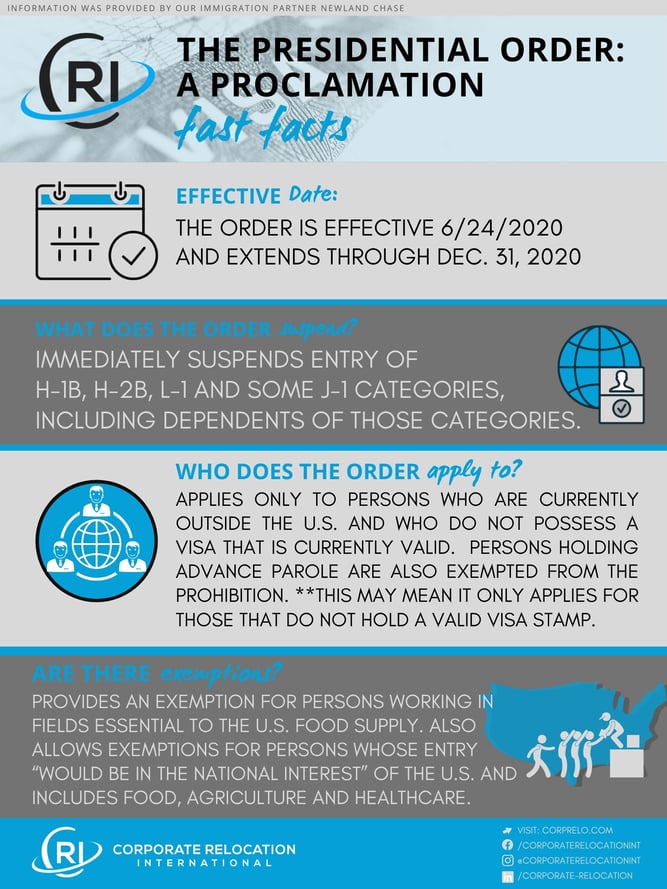 Effective 24 June 2020 at 12:01 AM EDT, the suspension of entry for first-time immigrant visa applicants is extended until 31 December 2020 and also, as anticipated, extended to include foreign workers seeking to enter the US pursuant to certain nonimmigrant visa categories, who do not already hold valid visa stamps in their passports.
These categories include:
H-1B Specialty Occupation Workers;

H-2B Temporary Non-Agricultural Workers;

J-1 (intern, trainee, teacher, camp counsellor, au pair or summer work travel program);

L-1 Intracompany Transferees; and

Dependent spouses and children of the above categories.
The following are not impacted:
Foreign workers (and accompanying dependent family members) that seek admission into the United States in visa classifications other than H-1B, H-2B, J-1 and L-1 such as E-1, E-2, E-3, O-1, P, TN (Canadian and Mexican).

J-1 categories including college and university student, physician, professor, research scholar, secondary school student, short-term scholar, and specialist;

A foreign national spouse or child of a United States citizen;

A foreign worker whose entry into the US would be in the national interest as determined by the Secretary of State, Secretary of Homeland Security, or their respective designees;

A foreign worker seeking to enter the US to provide temporary labor or services essential to the United States food supply chain;

Any lawful permanent resident of the United States;

Foreign workers, including those in H-1B, H-2B, J-1 and L-1 status and their dependent family members may still continue to seek extensions of status and/or applications to change status in the United States through the United States Citizenship and Immigration Services (USCIS);

The filing and processing of US permanent resident applications (i.e. Application to Adjust Status) have not been impacted by this Proclamation; USCIS may continue to process such applications filed by foreign workers in the US;

While news reports had mentioned a possible impact on foreign workers that have H-4 EAD cards, the H-4 EAD work authorization was not specifically affected by the Proclamation although such H-4 workers without a valid visa will be prohibited from entering the US.
Additional Review:
Within 30 days of this Proclamation's effective date, and every 60 days after, while it and Proclamation 10014 are in effect, the Secretary of Homeland Security, in consultation with the Secretaries of Labor and State will make a determination as to any need to modify either proclamation.
Click here for Frequently Asked Questions that address many of the concerns raised by this announcement.
---

For further questions about CRI's Global Services and what this Presidential order means for you, your family or your employees, contact our Director of Global Services, Anna Baraldi at annab@corprelo.com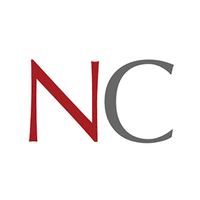 Newland Chase
Newland Chase has been a trusted CRI immigration partner provider for years. They offer Comprehensive Strategic Global Immigration Services.