">
| | |
| --- | --- |
| Q. | If I have a valid, unexpired H-1B or L-1 visa, and my visa expires in 2021 or later, can I travel abroad and re-enter the United States? |
| | Yes, the travel ban does not apply to you. You can travel internationally and return on your existing H-1B or L-1 visa stamp. Please ensure that you also have your underlying approval document, such as an I-797 approval notice or endorsed I-129S prior to traveling. Please note that certain countries are subject to the travel ban proclamation because of high COVID-19 numbers. Traveling to specific countries should be confirmed with GT Law prior to finalizing travel plans. |
| Q. | If I have a valid visa stamp until November 1, 2020, may I travel abroad and re-enter the United States or does my visa need to be valid for the entire duration of the proclamation? |
| | Your visa stamp does not need to be valid for the entire period that the proclamation is in effect. You will be permitted to leave the country and re-enter the United States on or before November 1, 2020 without restriction, as long as you also are in possession of an unexpired passport and an underlying approval document, such as an I-797 approval notice or endorsed I-129S. Should you try to re-enter the United States after your visa stamp expires on November 1, 2020, you will be denied entry and you will have to remain outside the country until January 1, 2021 at the earliest. |
| Q. | I am currently abroad, but I have an unexpired H-1B or L-1 visa stamp. Does the Proclamation affect me? |
| | No, it does not. You should return to the United States before your visa stamp expires. |
| Q. | If I have another type of valid visa stamp, such as an O-1, TN, or E-3, does this proclamation apply to me? |
| | No, the proclamation does not impact you. You can still travel internationally and return to the United States. Please note that certain countries are subject to the travel ban proclamation because of high COVID-19 numbers. Traveling to specific countries should be confirmed with GT Law prior to finalizing travel plans. |
| Q. | If I am physically in the United States in H-1B, L-1, or J-1 status does this proclamation apply to me? |
| | No, if you are physically in the United States, then you are not impacted. However, if you travel abroad and try to return to the United States without a valid visa stamp in your passport, you will be denied admission to the country. Further, you will be unable to apply for a H-1B, L-1, or J-1 visa stamp at a U.S. Consulate abroad until January 1, 2021 at the earliest. Therefore, we recommend that you remain in the United States until the proclamation is terminated. |
| Q. | Do preceding travel bans/restrictions continue to restrict my ability to travel abroad in addition to the proclamation? |
| | Yes, the new proclamation restrictions supplement the preceding COVID-19 related travel bans/restrictions. |
| Q. | Does the proclamation apply to me if I am already in the United States going through the process of changing my status from F-1 OPT to H-1B (Cap)? |
| | No, the new proclamation does not apply to you as long as you remain in the United States. Your immigration status will automatically switch from F-1 OPT to H-1B on October 1, 2020. |
| Q. | Can I still travel using the ESTA Visa Waiver Program? |
| | Yes, you may still use ESTA. However, travel restrictions are in effect for China, all Schengen area countries, Iran, United Kingdom, Ireland and Brazil among others. Also, the U.S. Department of State (DOS) has suspended nonimmigrant visa services, except for emergency appointments only. |
| Q. | If I have a valid advance parole (travel document), but an expired H-1B or L-1 visa stamp, can I travel internationally and return to the United States? |
| | Yes, you may travel abroad as long as you are returning to the United States before the advance parole expires. Please note that certain countries are subject to the travel ban proclamation because of high COVID‑19 numbers. Traveling to specific countries should be confirmed with GT Law prior to finalizing travel plans. |
| Q. | Are dependents of H-1B, L-1, and J-1 visa holders subject to the proclamation? |
| | Yes, the proclamation affects dependents (H-4, L-2, and J-2). |
| Q. | If I am applying for an F-1 student visa to attend a university in the fall of 2020, am I affected by the proclamation? |
| | No, the proclamation does not suspend the issuance of F-1 student visas. However, most U.S. Consulates remain closed due to COVID-19. You should contact the Designated School Official at your school's international office for immediate guidance. |
| Q. | If I am an F-1 student applying for an OPT STEM extension, does the proclamation affect me? |
| | No, the proclamation does not suspend the issuance of OPT STEM extensions for eligible F-1 students. Please make sure you make your OPT STEM employment authorization application before your current OPT expires. |
| Q. | If I am an H-4 EAD holder, does the proclamation affect me? |
| | No, the proclamation does not suspend the H-4 EAD program. |
| Q. | I was supposed to get an L-1 visa stamp, but I am now subject to the proclamation, can I get a "B-1 in lieu of H-1B" visa instead? |
| | The B-1 in lieu of H-1B visa will be difficult to secure, as it will be scrutinized closely by a Consular Officer and it is difficult to structure assignments in the United States that meet the requirements of this classification. A case-by-case assessment will need to be conducted GT Law |
| Q. | I am Canadian, will TN and border L-1 applications be accepted by U.S. authorities? |
| | Possibly. Canadians are exempt from requiring a visa stamp to enter the United States. Therefore, the proclamation does not apply to Canadian nationals directly because it suspends the issuance of visa stamps only. Despite being exempt, U.S. Customs and Border Protection (CBP) may interpret this proclamation to apply to any L-1 application made at the Canadian/U.S. border or at pre-flight inspection. We do not expect CBP to refuse TN applications. There is a COVID-19 travel ban in effect at the Canadian/U.S. border at present. |
| Q. | The proclamation provides exemptions for COVID-19-related work. How strictly are Consular Officers interpreting this exemption? |
| | GT Law has received visa approvals under this exemption as long as there is a strong and clear connection to COVID-19 research or medical care. Cases that do not have a strong nexus to COVID-19 are not being approved. |
| Q. | The proclamation allows for other exemptions for those who are: i. critical to the defense, law enforcement, diplomacy, or national security of the United States; and ii. essential to the immediate and continued economic recovery of the United States. How strictly are Consular Officers interpreting these exemptions? |
| | Regrettably, Consular Officers are rarely issuing visas under these exemptions, even if you have an extremely strong case. Many U.S. Consulates only accept COVID-19 exemptions despite these other enumerated exemptions. GT Law is working with U.S. authorities to gain clarification and hopes change is imminent. |
| Q. | I have an adjustment of status (I-485) application pending with USCIS, do either of the proclamations apply to me? |
| | No, the proclamations do not apply to pending I-485 applications; they only affect green card applications being processed through U.S. consulates abroad. |
| Q. | We were planning to bring in an executive to the United States on an L-1A managerial visa. With the L-1A now subject to the proclamation, do we have any visa alternatives? |
| | Possibly. Depending on an executive's past achievements, an employer may be able to sponsor an executive, particularly senior executives, under the O-1 visa classification. GT law frequently secures O-1 visas for executives who have achieved significant achievements in their field. While an O-1 visa requires a large amount of supporting documentation, it is not subject to the proclamation. |
| Q. | If my H-1B or L-1 status is expiring sometime between now and December 31, 2020 (when the proclamation ends), will I have to depart the United States? |
| | No, if you are currently in the United States in valid H-1B or L-1 status (as indicated on your I-94 Record), GT Law will file a petition to extend your H-1B or L-1 status while you remain in the country. This will ensure that you are able to continue working without interruption. Unfortunately, as you will be unable to apply for a visa stamp at a U.S. Consulate abroad until the proclamation ends, you will not be able to travel internationally while the proclamation is in effect. |
| Q. | If my H-1B or L-1 status is extended while I am in the United States, but my visa stamp has expired, can I remain in the United States or do I have to leave the country? |
| | You may remain in the United States if your H-1B or L-1 status is extended, even though the visa stamp in your passport has expired. There is an important distinction between a visa stamp and your U.S. immigration status. Your visa stamp is an admission document and permits you seek entry to the United States – it does not control how long you can remain in the United States. Your I-94 Record controls your immigration status and ability to work and remain in the country. As such, you can be in the United States with an expired visa stamp, as long as your I-94 Record is unexpired. |
| Q. | My H-1B or L-1 visa stamp has expired, but I have an Advance Parole (travel document) which allows me to travel abroad in accordance with the proclamation. My problem is that my advance parole will expire while the proclamation is in effect. Can I travel internationally? |
| | You will be able to travel abroad and re-enter the country without issue, as long as you return before your Advance Parole expires. Otherwise, you may have to stay abroad until the proclamation ends. |
Click here for an in depth overview on the visa restrictions.
---

For further questions about CRI's Global Services and what this Presidential order means for you, your family or your employees, contact our Director of Global Services, Anna Baraldi at annab@corprelo.com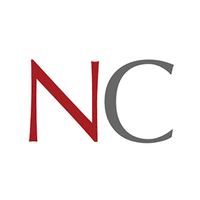 Newland Chase
Newland Chase has been a trusted CRI immigration partner provider for years. They offer Comprehensive Strategic Global Immigration Services.